MeenaBagh Shimla
With its wood-panelled and mud-plastered walls, this is the closest you get to live in a typical 'Himachali' home in Shimla. We are only over  two  years old but have already garnered appreciation from travellers, media and award committees for our hospitality, innovative design and eco-friendly  practices.
In 2018 we were awarded by the Outlook Responsible Tourism Awards in the  Best Boutique Property category.
MeenaBagh Ratnari

This farmstay sits bang in the middle of an apple orchard. It is far from the madding crowd of Himachal's hill towns (85kms from Shimla ). It is suitable for those looking for seclusion, tranquility, nature and the surreal experience of living in an apple orchard.
There are 4-bedrooms, one sunroom, an attic, lounging areas with single beds which can accommodate upto 15 people.
"Every aspect of it is informed by the owner Sanjay Austa, a photographer and writer …The overall impression is of a cosy yet elegant home with enough beauty within it, and around it, to make doing nothing a delicious prospect. "

"Its a rare to find an accommodation that distracts you from the spellbinding views. At Meena Bagh in Ratnari, it' difficult to decide what to focus on- the homestay, or the views."

" We found Meena Bagh a breathtaking property in Shimla, and we're in complete awe of its beauty. What we love the most about Meena Bagh is that they're super pet-friendly and encourage hosting guests who bring their furry friends along. And they're LGBT friendly too."

" Himachal's apple harvest season is in full swing by mid-August.There's no better time to book a room at the newly minted, eco-conscious resort, Meena Bagh in Ratnari, 85 kilometres from the hustle of Shimla."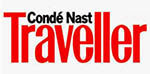 " The mud-plastered walls and  wooden interiors will give you the feel of a traditional Himachali home completed with modern amenities."

" Every understated detail, from the warm copper kettles, mud walls and waste-wood furniture to the delectable food and gracious hospitality, made me feel at home. The property's eco-friendly measures-harvesting and recycling water, using solar electricity, insulated walls- gave me a sense of its dedication to conserving Shimla that is rapidly being lost."
Kindly get in touch with the property even if you have done your booking on a booking portal, so we can apprise you of our Covid-19 rules and guidelines. For Meena Bagh Ratnari – a Covid-19 report is mandatory. Meena Bagh Ratnari also has few travel restrictions that you have to be aware about.