India's Favourite Homestay Award 2022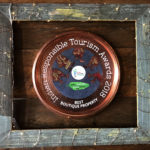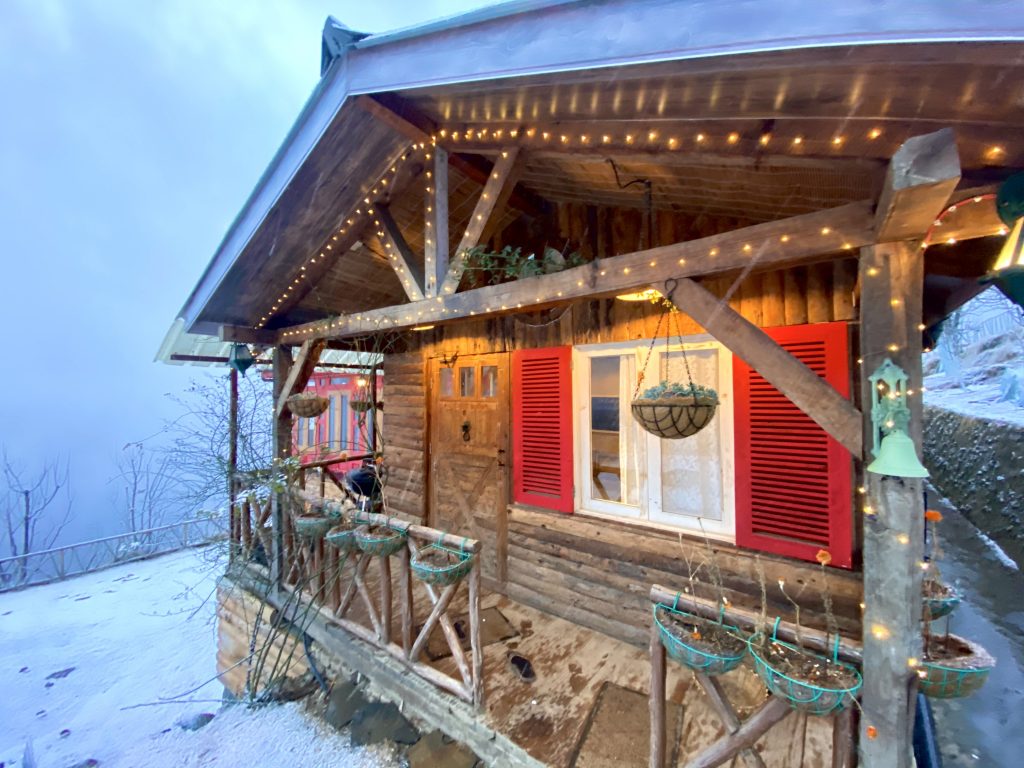 This Bungalow  sits bang in the middle of an apple orchard. It is far from the madding crowd of Himachal's hill towns (74kms from Shimla ). It is suitable for those looking for seclusion, tranquility, nature, and the surreal experience of living amidst an organic orchard. . There are 4-bedrooms, one sunroom, an attic, lounging areas with single beds which can accommodate up to 15 people.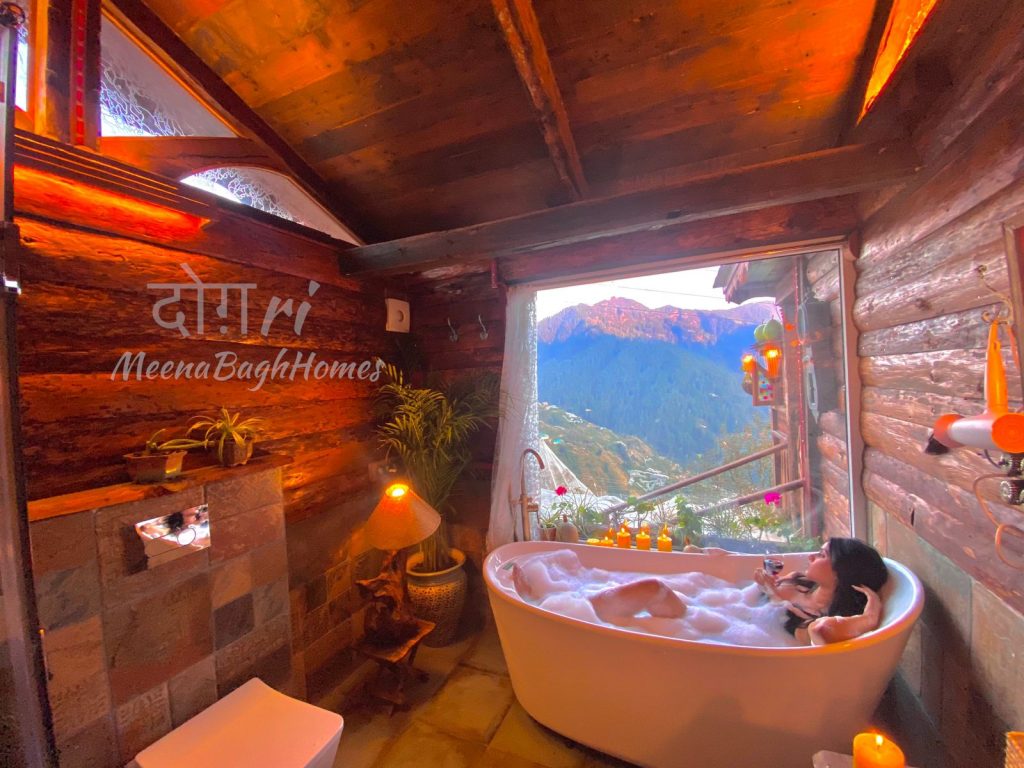 Doghri is a new luxury unit at Meena Bagh Ratnari and suitable for couples. It has two independent rooms with a common living/dining area. The rooms have their own Himachali sit out area in the verandah called Daafi. The Bathrooms are heated, has brass fittings, a stand-alone bathtub with a mountain view. The cottage is made completely from recycled wood sourced from an old British building in Shimla.
With India's Largest Pvt. owned telescope.
1) Largest (Telescope (pvt owned) – 20 inch Dobsonian
2) Highest (Altitude 8032 ft)
3) Darkest (Skies; Bortle Scale : 2
(Kindly book your Astronomy session at the time of booking.
Min people : 6 . 1900 per person for. 90min session)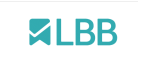 " We found Meena Bagh a breathtaking property in Shimla, and we're in complete awe of its beauty. What we love the most about Meena Bagh is that they're super pet-friendly and encourage hosting guests who bring their furry friends along. And they're LGBT friendly too."

"One of the friendliest airbnbs we've come across, they give preference to people with pets, are LGBTQ-friendly and 'also allow married couples."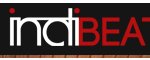 " Meena Bagh sets a good example for hotels and resorts to take up sustainable practices. It has a water harvesting and recycling system in place. What's more, the home is gay-friendly, pet-friendly, and there is upto 50 per cent discount for writers, journalists and people involved with conservation activities."